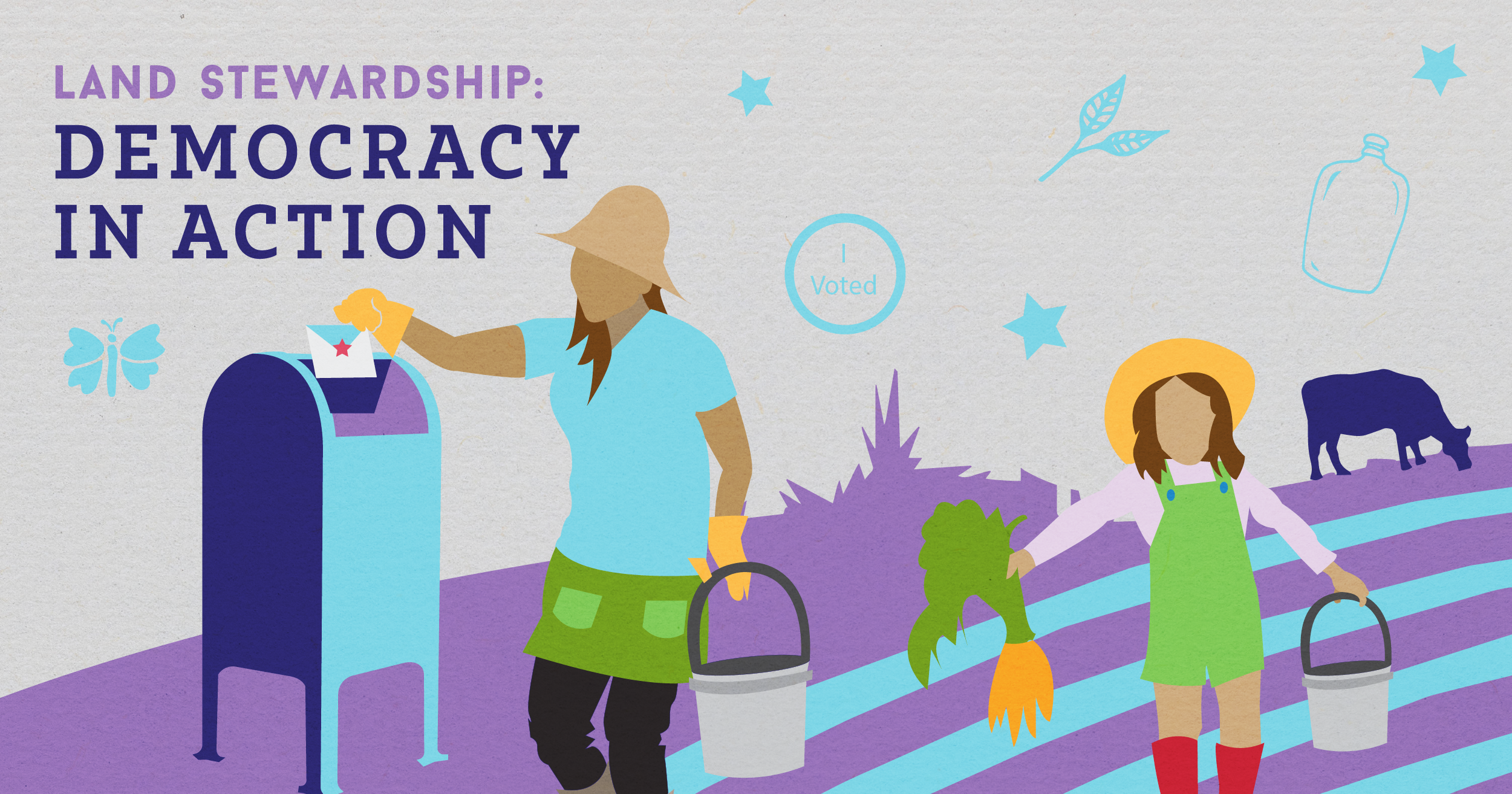 Land Stewardship Action Fund has endorsed a slate of champion candidates across the state
September 1, 2020
In February 2018 the Land Stewardship Project created the Land Stewardship Action Fund (LSAF) as a 501c4 sister organization to LSP. LSAF's power comes from organizing our Land Stewardship supporters around our shared values of stewardship, justice, democracy, community, and health for people and the land, while remaining strictly nonpartisan in our electoral spaces. Instead we work to organize with people and their inherent power to create change, not with parties to uphold the status quo.
Through our electoral organizing, LSAF is mobilizing Land Stewardship supporters in rural and small-town communities across the state to work to elect champions who will meaningfully fight for our issues and best interests, consistently represent our values, commit to co-govern alongside us, and work to shift the balance of power back to the people at all levels of government.
Therefore, it is with our bold vision to organize people power in rural communities in mind, that LSAF is proud to announce our slate of endorsed candidates for the 2020 election:
Jen McEwen running in Senate District 7
Michelle Lee running in Senate District 11
Aric Putnam running for Senate District 14
Aleta Borrud running in Senate District 26
Addie Miller running for Senate District 47
Erin Murphy running in Senate District 64
Brittney Johnson running in House District 8A
Murray Smart running for House District 12A
Doria Drost running for House District 16A
Mindy Kimmel running in House District 16B
Erina Prom running for House District 20A
Todd Lippert running in House District 20B                                                                                                                                                          
Emma Greenman running in House District 63B
LSAF knows Land Stewardship supporters care about our communities and want to see them thrive. It's critical the people who represent us do too, in 2020 and beyond.
That's why we're identifying and supporting champions this election cycle who share our values and want to advance our issues for rural Minnesota – like fostering an ethic of stewardship for farmland, advocating for more family farmers and sustainable agriculture, promoting healthy food for all, and building resilient and racially just communities.
LSAF believes our greatest strength rests in the power that comes from organizing people who are directly affected by the issues we work on in order to achieve long-term structural change that improves people's lives across the state. While our current organizing circumstances may feel challenging, we know here at Land Stewardship that our organizing work has always faced obstacles and adversity. However, when we have innovated, been creative, and found paths around the obstacles placed in our way by our opponents or by circumstances — we have made progress and won positive change. These times should be no different.
Join us today in working alongside our rural members and champion candidates as we push for solutions to the crises facing farm and rural communities into action. Sign-up here!