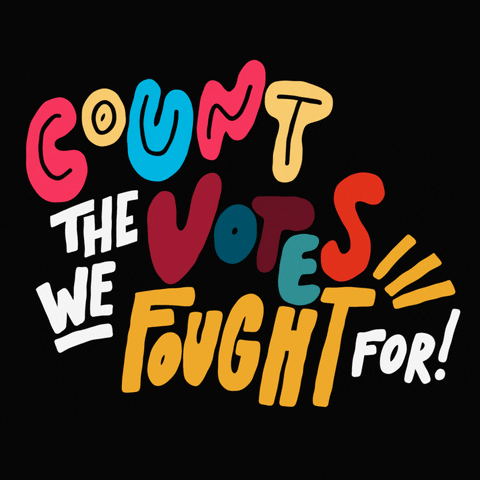 It's 2020, which means everything is different and Election Night is no exception. This year, it's going to take longer to count the votes and verify winners – and that's okay. In fact it means that our democracy is working and taking the time to count every vote during this time of increased mail-in ballots and reduced election staff. Polls show that half of Americans still expect to have certified election results within 24 hours of the polls closing and that a delay of more than a few days would reduce their confidence in the system and make it hard for them to trust the final result. But we know the truth. It's critical that we spread our collective message to count every vote, in order to counter misinformation about a rigged election or fraud, reassure voters, and ensure a fair election outcome in which every eligible vote is counted. It is our job to reassure our communities that every eligible voter will have their voice heard and their vote counted.
Will you help us spread this important message? We have created a simple online way for you to draft your letter through talking points, a messaging guide, and your own words, and automatically send it to your local and regional papers. Click here to take action now!
Saturday, November 7th is the National Day of Action to Count Every Vote. We need all of us, from every corner of the state, to stand up and speak out to protect our democracy. There will be a large demonstration in Minneapolis starting at 12pm on the 7th and you can click here to learn more.
Additionally, there will be demonstrations happening on November 7th around the state in solidarity to show that we if we all stand united, we cannot be defeated. If you're interested in learning more about possible events in your area or even planning your own, contact LSAF Program Director, Megan Jekot, at mjekot@landstewardshipaction.org.