In Congress, Tim Walz has been a champion working with us for beginning farmers, soil health and conservation programs in the Farm Bill.
For Governor, the choice is clear. Tim Walz will help advance our values for family farms, strong rural communities, and the care of the land.
He's an effective leader who can bring us together.
He's been a strong ally in Congress, leading with us on:
Supporting beginning farmers
Care of the land
Building strong rural communities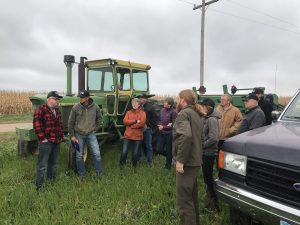 This is an independent expenditure prepared and paid for by Land Stewardship Action Fund, 821 E 35th St., #200, Minneapolis, MN
55407. It is not coordinated with or approved by any candidate nor is any candidate responsible for it.